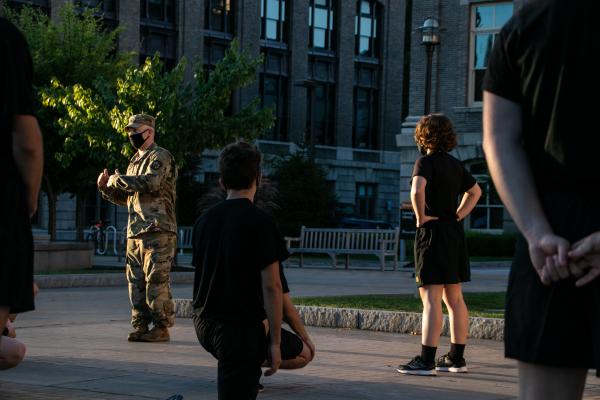 The Syracuse ROTC, or Reserve Officer Training Corps, program trains out on the Quad while maintaining social distancing.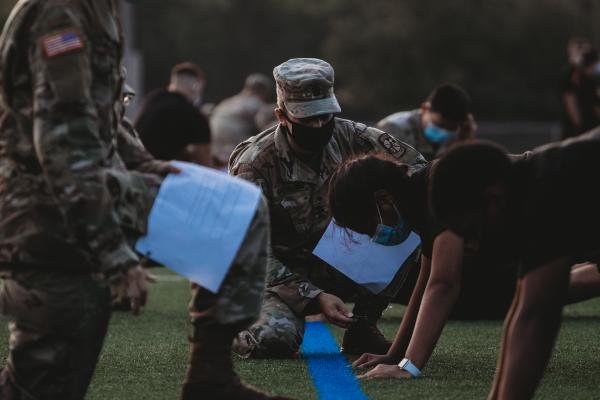 The ROTC program conducts their first APFT or Army Physical Fitness Test to qualify cadets for scholarships. Cadets will take two tests per semester, one that is a diagnostic or practice test and one that is a record test with a score that will go towards their grade. The layering of this photo makes people appear closer to eachother than they actually are.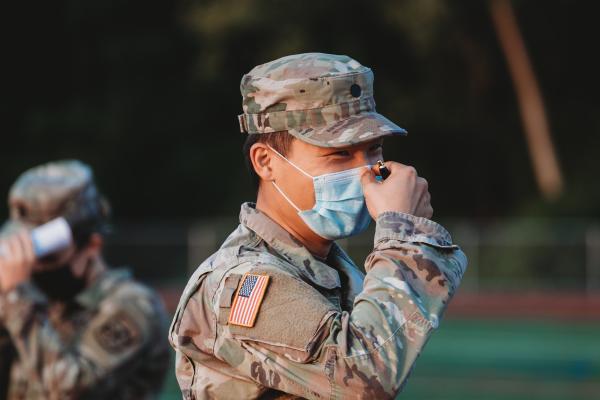 Syracuse ROTC conducts the fall Army Physical Fitness Test while practicing proper social distancing guidelines including running while wearing a mask.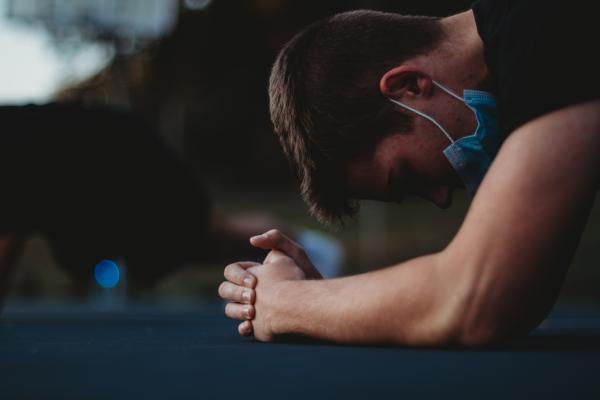 Cadets participate in morning Physical Training or PT that runs from 6:30am to 7:30am. The cadets would typically participate in PT as a battalion consisting of the entire 140 people in the organizations or at least in their platoons which consist of 40-50 people. Because of the pandemic the cadets participate in PT in squad sized groups of 8-12 in order to comply with university regulations.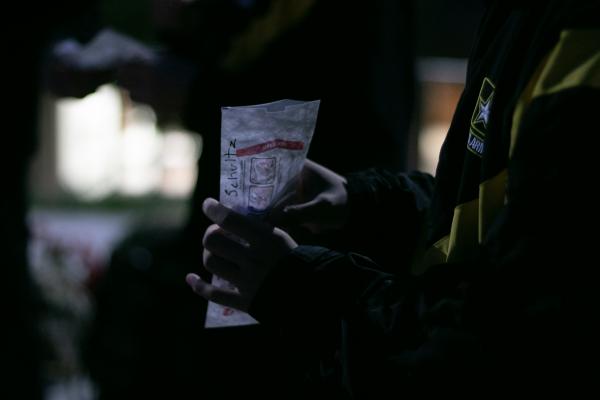 Every tuesday, all ROTC cadets are now tested for COVID at 6:15 in the morning before their physical training.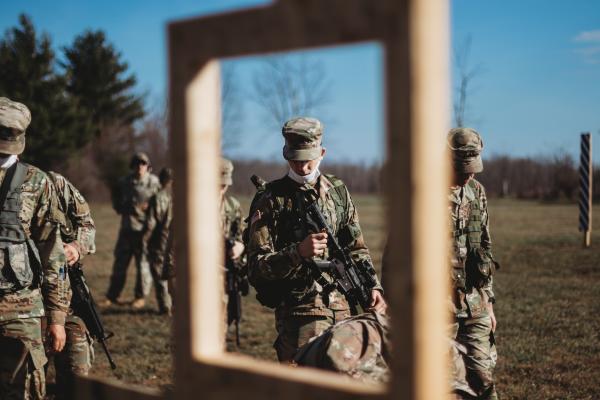 The Syracuse ROTC program went on an FTX or Field Training Exercise for three days over the weekend. Juniors in the program attend the shooting range as part of the FTX because they will need to be proficient with the weapon in order to get a good score at Advanced Camp durin gthe summer of their junior year.